This guide was made with Blender 2.49b and requires this version (maybe lower) of Blender is installed and the sample file is unpacked to any directory.
Afterwards Blender is started. Click File > Open or press F1 to start the Open File Dialog. Click on the image to enlarge (Firefox users press Ctrl++ to zoom in.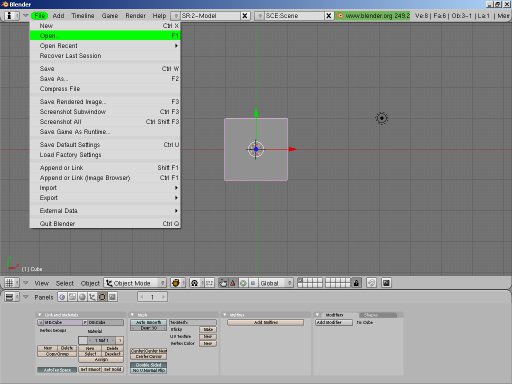 Inside the Open File Dialog select the file oml_zugziel.blend from the downloaded and unpacked sample file.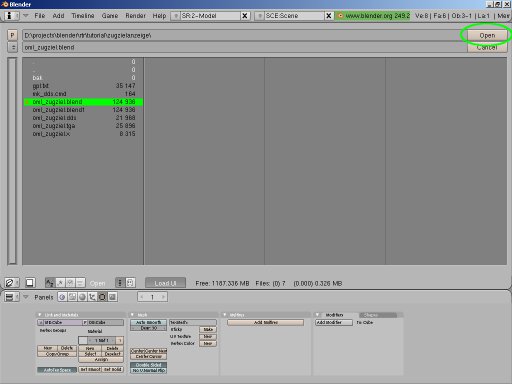 The model can be exported immediately. For this purpose the DirectX exportscript that came along with Blender has to be executed. File > Export > DirectX (.x)...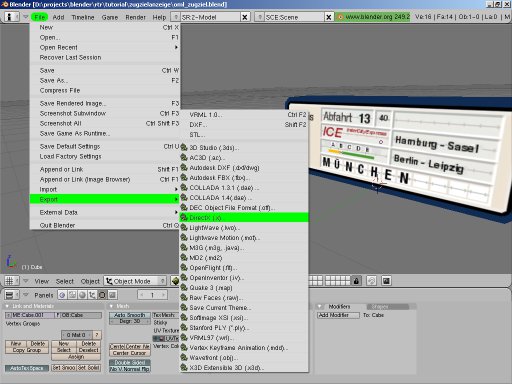 Deactivate Flip z and click Export All.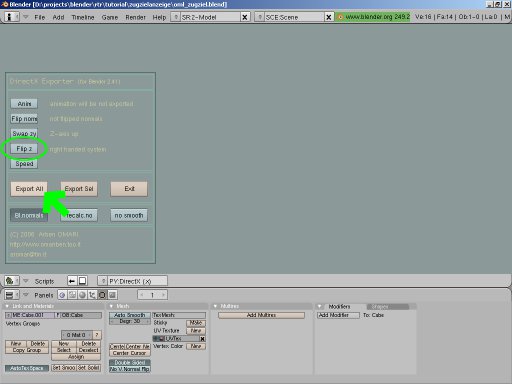 Exit to end the DirectX export dialog and F2 to open the Save as Dialog. This file has to be named oml_zugziel.x and saved. (Otherwise the .xli file has to be edited.) Quit Blender by File > Quit Blender or Ctrl+q.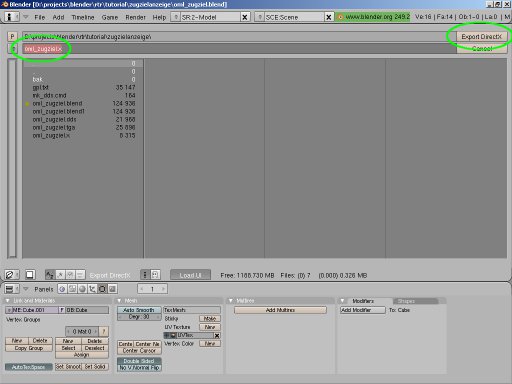 Now the exported file oml_zugziel.x has to be edited in a texteditor. Open it and search for the string TextureFilename (oml_zugziel.dds is the name of the used texture).
RtRs textures are located inside the installation directory in a folder named 'Scenes'. To differentiate the models I made, from the original models, I created my own directory named 'oml'. The texture file oml_zugziel.dds has to be copied to this directory and this path (\\Scenes\\oml\\oml_zugziel.dds) has to be the value of TextureFilename. For your own projects I recommend to use also a unique directory name.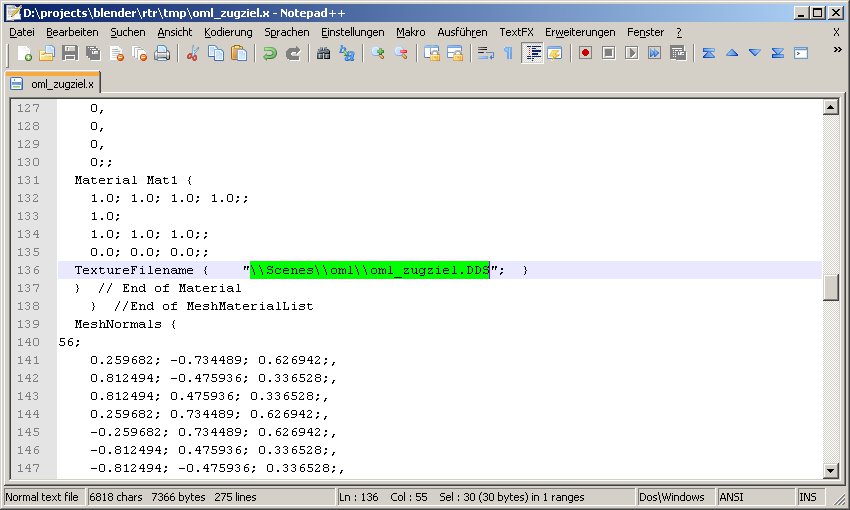 If the proper path is inserted, oml_zugziel.x can be saved. It has to be copied to the Rule the Rail\Scenes\xfiles directory. The file oml_zugziel.dds needs to be copied to the Rule the Rail\Scenes\oml directory (if it doesn't exist, please create it).

The description of creating and implementing .xli files can be found in the forums. This model is maybe already installed and should have ID 4700.

If you experience problems exporting your own created models, it's probably because of materials applied to objects. Delete all materials (RtRs shader won't use it) and use uv-textures instead.

Happy exporting!